Do you want to feel valued at your job, get rewarded for all your hard work and get promoted to the next level in 3-6 months?
Crack the code to corporate success with Farnoosh Brock, corporate career expert, by joining hundreds of her high-performing students and accelerate your career to the next level fast.
Meet Beth. She was a high-level manager who had hit a wall in her career. She'd given 12 years of dedicated service to her employer, a Fortune 500 tech company.
Beth was simply excellent at her job. You know, the person who always over-delivered on results for the team and surpassed her peers in performance rankings.
To make herself even more attractive, Beth got her MBA at night school, even though it was extremely hard on her family. But "it would open lots of doors!", as she had been told.
But her last promotion was over 5 years ago. Her boss, who praised her on the surface, had been giving her the runaround for 3 years. Every time he would start down his long list of excuses, she would tense up inside feeling like a little girl getting punished for something she hadn't done.
To make matters worse, the last time she brought up the topic, her boss confessed that the last promotion went to her much-younger less-experienced co-worker, Tim.
Beth felt so discouraged and defeated by this news, she was speechless. She remembers asking why she was passed over for her long overdue promotion, and when she got no good answer, she resigned to her fate, feeling trapped and hopeless about her situation.
When we discovered the career strategy most effective in Beth's success, it instantly shifted the way her management looked at her and it set into motion a chain of new and exciting events.
After just 3 weeks of applying this success strategy to her job, her boss started to take a new interest in Beth. For the first time, she was invited to closed door meetings. And it didn't stop there. Her VP began asking for her counsel. She got the go-ahead on a big project and her aggressive budget request was approved.
Beth started to feel included and important at her job for the first time in 5 years.
She was so elated by her management's reaction that she continued to apply this success strategy we created for her and in 3 months, she was promoted to director with a matching salary increase. Without having to ask, negotiate, threaten or beg for it.
If you relate to Beth's story, and if you're a loyal hard-working employee with a dream of a successful career and haven't had a raise or promotion at your job in the last 12 to 18 months, you're most likely sabotaging your own advancement by doing the wrong things or by not doing the necessary things to create the success you've earned in your career.
When you learn how to apply Beth's strategy to your daily job, achieving your career dreams – be it next level up promotion, salary increase, reduced workload, high-visibility projects, flexibility, etc. – will get easier, just like it did for her.
3 career mistakes that hold back 9 out of 10 hard-working employees:
Any of these 3 mistakes alone drastically reduces your chances of recognition, raise and reward at your job:
1. Letting your hard work speak for itself.
2. Not having the confidence that you can do the job at the next level.
3. Expecting recognition to "just happen when it's the right time".
Unfortunately, they don't teach you these simple career success principles in school, at university, in MBA programs or in any corporate 101 training that I attended in 12 years at corporate.
There was no single comprehensive end-to-end career success system that taught you how to get recognized, get paid what you're worth, balance your life and health around your career and still have fun … until now.
Hi, I'm Farnoosh Brock. I'm here because …
Several years ago at my corporate job, I was desperate to get recognized and promoted to the next level, and since I couldn't find out how from anyone, I made a decision to figure it out for myself.
I went out and got every career book, I started working with coaches and mentors, I took leadership workshops and went to lots of corporate training programs.
None of it gave me the code to career success. It was all hit or miss stuff. I'd get promising feedback from my manager one day, then get passed over for promotion or rejected for the raise.
Plus some of the career advice out there didn't feel right or ethical so I couldn't do it.
It felt humiliating and frustrating to be left so far behind and feel so clueless about career advancement. But I was really determined. So I decided to go straight to the career success source!
I spent the next 3 years obsessively studying successful corporate stars and their secrets. I wanted to know what the guy (or gal) 3 levels above me did to leapfrog there. And what I saw was counter-intuitive, simple, and doable. So I started doing it too.
What do you know? It worked for me too. I was shocked how easy it was to get not one but several raises from my boss – to where I doubled my salary in 3 years.
And I was amazed how these strategies helped me secure two big promotions in less than half the time it took me to get a single one.
Once my corporate peers – both inside and outside the company – saw my success, they wanted my help. So I started to mentor them how to:
– Speak up at meetings without fear of humiliation.
– Talk up your work without ever feel like bragging.
– Have rejection-free salary conversations with your boss.
– Request work-life balance and flexibility and actually get it.
– Ask for the promotion without getting the runaround.
– Approach upper management with ideas in a way that makes them thank you and remember you.
And more. When my peers got results that were just as good – and often better – than my own, I knew this system was a proven roadmap for career success and advancement in any company.
Now I am on a mission to show you exactly how to get similar success results for yourself (before it's too late.)
This is how Crack the Code to Get Promoted system came about. From my first-hand corporate experience and success and research, I created this career training program that gives you the proven strategies for getting recognized, achieving your career goals and advancing at your job, no matter what industry or job market you may be in and no matter what your age or your background. Are you ready to find out for yourself?
Get a FREE Taste: How to Make Your Manager Your Ally 
Learn and apply now: This 1-minute snippet from 17+ hours of audio tracks in Crack the Code gives you a proven tip how to make your manager your greatest ally:


(Click HERE if the audio player above doesn't display for your device.)
Joy's Story: How a new role and promotion landed in her lap.
I am sharing the good news with you that I have accepted a new job with my current employer as a manager. This is exciting because I was promoted just five months ago, and here is another one. My skills and talents will be better utilized in this new role. I definitely learned from past mistakes and have appreciated your Fast Track Promotion emails
Joy C.T., Manager of Clinical Operations
Shift your attention away from your career and toward increasing your value to your boss, your management and your company.
Top career breakthroughs you'll get from this complete system:
Meet Mark. He thought he was doing well at work. One day, he went to his boss's office to make a small request. Half-way through, the phone rang, and the boss just shooed Mark out of the office to take the call. He felt like he was 12-years old and being ignored by his grade school teacher. It was a rude wake-up call for Mark; he never wanted to feel that small again!
Soon after that incident, Mark and I started applying two simple new strategies in his approach to his career. After just 10 days, his boss asked his opinion on a big decision – first time she'd ever done that. A week after that, she came into Mark's cubicle and told him that she wanted to recommend him for a big project with high visibility. Mark could not believe the turn of events. Two and a half months after doing a bang-up job on that project, Mark got promoted to senior architect with his own small team of people.
How would you feel if you were able to go to your boss and she'd drop everything to listen to you?
How would you react if your boss said she's recommending you for the next high-visibility project in the company?
Here's the top breakthroughs you can get when you apply these success strategies that Mark and Beth applied:
Get confident and secure in your job performance even if you're a total introvert.
Double your value as a team player so you get signed on the high-visibility projects.
Become your boss's number one go-to-person without playing 'favoritism' games.
Handle management that gives you the runaround like a pro and still be liked and trusted.
Increase your impact & influence at the company while reducing your workload.
Know exactly what to say in a salary discussion to your boss without fear of rejection.
Learn how the system works at corporate so you expedite – not delay – your recognition and promotion.
Easily tell when it's time to change roles, stay longer or leave for a better job.
Increase your value without increasing your workload by focusing on what really matters.
Build allies instead of enemies as you move up the corporate ladder.
Make more quality time for yourself and your family without sacrificing your career.
When you follow this program step-by-step, you will add a minimum of $4200 to your income in the first year. That's the average return, and if you're investing in your career, I know you are way above average.
Tom's Story: How this system freed his corporate success.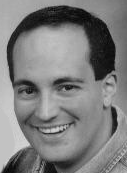 Tom didn't know what was holding him back because he was always hard-working, on top of his game and yet he would only get more work without real recognition or upward mobility at his job. He couldn't even change things with a new MBA and 20 years of solid experience. In the audio below, Tom reveals how Crack the Code to Get Promoted shifted his perspective and killed his old habits that were sabotaging his advancement.
Tom L., Senior Architect and Project Manager
Here's exactly what you get with Crack the Code program:
Your lifetime membership of the program brings everything listed below. The audio files are excellent for listening during your day commute to work, or during exercise at the gym. See details on your instant access material:
17+ Hours of Audio Lessons including: 12 practical and action-oriented training modules, easy to implement action steps so you know exactly what to do next, proven dialogue scripts for critical conversations with your management as well as actionable advice from 25 interviews with career experts, company leaders & HR professionals.
2 Step-by-step Audio Guides (introduction + closing) to get you started on the right track and to help you wrap up the course with a complete detailed strategy for your career advancement.
Practical Worksheets for All Lessons that test your knowledge and make sure you know how to put the material to use.
Detailed Transcripts of Each Audio Lesson so you can read this training if you prefer and easily reference key ideas by searching the PDFs.
You qualify for these 2 bonuses as soon as you register:
To enable you to get the maximum benefits, I am throwing in these bonuses adding a value of $134 to Crack the Code to Get Promoted program immediately after your registration:
Bonus #1: Career Master Mind Map (Value: $97): Map out your overall career strategy using this high-level brainstorming mind map that I use exclusively for my clients.
Bonus #2: Positive Affirmation Audio Tracks (Value: $37): Get rid of any negative mindset blocking your success and recognition. These audio tracks train you to think positively.
Make at least 10x your investment. Meet Sharon and Allen.
Out of respect for the privacy and confidentiality of all students, the actual names are withheld for the two students who shared how they were able to get massive financial returns on their Crack the Code investment in just 3 months:
Meet Sharon. Sharon was able to secure not only the largest raise in her career but also qualified for stock options at her company for the first time, the sum of both came close to 25 times what she initially invested in this course.
Sharon said taking Crack the Code was her "secret competitive advantage" to getting ahead.
Meet Allen. Allen, after realizing that his current employer will not meet his expectations, landed several offers and took the best option which also offered him a $18,000 higher salary, about 72 times what he invested in the program.
I know that if you're here, you're smart and above average, but even if you don't make 50x or even 25x your investment and get below average results, you'll still be light years ahead in your career and pay for this course in no time.
Even if you only make 10x your initial investment, that is a $2500 value just in the initial 3-6 months!
If you want your a bright career, you gotta make it happen. Let Crack the Code help. Choose your option below to get in the program in 2 minutes.
Once you complete the process below, you'll get a welcome email from me with immediate access information to all your course material and bonuses.
You can literally start your career success in less than 5 minutes. Ready? I'll talk to you inside the course!
Respecting your privacy and confidentiality in this course
You need the career guidance and you want to keep this private and confidential. I completely understand. As Sharon put it, "Crack the Code is my competitive advantage!" She doesn't want her boss or her co-workers to know that she is taking this course. And you may feel the same.
This is to assure you that I respect your strict confidentiality and privacy in this course. No data about you is ever published on a public website or social platform. You can make Crack the Code your ultimate competitive advantage without anyone ever knowing that you are registered in this course!
Why pay for this if your company sends you to "corporate training" and "leadership" programs?
So why should you invest a penny of your own money in career advancement when your company sends you to paid "career & leadership" programs?
Well, do you ever wonder why so few select people get ahead while a lot of employees – who also attended those corporate trainings along with you – get left behind, toiling away at their jobs, hardly making ends meet with pitifully low incomes?
Because only star employees advance, and your company knows exactly who they are because star employees constantly invest in their own advancement through education programs, coaches and mentors.
Star employees have a competitive advantage over you that no corporate training can get you! They invest in their career dreams and goals. They know how to position themselves for success and so they get everything they want.
If you want all that, take this training.
Crack the Code to Get Promoted is not like any corporate training because those trainings can't give you the full picture. It would be a conflict of interest. You see, your company can't teach you the strategies in this course, because they need to put their own interest above yours. When you take this training, you put YOUR interest above theirs.
30-Day 100% Money Back Guarantee
I feel 100% confident that Crack the Code to Get Promoted program will position you in such a way that you stop missing out on opportunities like raise and promotion at your career, and start getting the recognition you deserve as others such as Tom and Chet, J.C. and Jessika, and many others have and continue to do so. That's why I have assumed all the risk with our no-questions-asked 30-day full money back guarantee.
If for whatever reason the program does not satisfy you, simply email us within 30 days of purchase and we'll refund you right away. You have nothing to risk here. I stand 100% behind my product. The only risk is if you keep neglecting your career. Change that with Crack the Code.
Questions about Crack the Code? Check out the FAQ here!
Others have done it, so can you. Read success stories below and imagine what future success and financial peace you can create for your own career.
Chet talks about the cost of not knowing what he didn't know before going through the course. Now he has turned things around, made his management notice him and is getting assigned to high visibility projects without asking for them! This is not just a "how to get promoted" course, but a complete career leadership course, he says below:
Chet Thaker, Global Enterprise Technology Manager
I started working with Farnoosh to help me move forward in my online business. As we made progress, she uncovered that my true deeper desire and ambition was to increase my income. We worked together on my current job - to see if what type of opportunities were available. When we exhausted all options she helped me get clear on what I wanted in a new job. When it came time for negotiations, I consulted Farnoosh and she helped prepare me for the crucial conversation. In the end, I wound up working for a very famous tech company and getting a 30% raise.
Kareem Elsayed, Senior Instructional Designer at a top multinational technology company
By three methods we may learn wisdom: First, by reflection, which is noblest; Second, by imitation, which is easiest; and third by experience, which is the bitterest. - Confucius
We are incredibly fortunate that Farnoosh packaged her work experiences and shared it with us through Crack the Code. Her method of imparting pointed and pragmatic knowledge through her expertise encapsulates perfectly the quote by Confucius. Crack the Code has enabled me to learn from Farnoosh's reflection, imitate her success, and, very importantly, learn through our own experience with her guidance. At the end of the day, we must question with boldness and test if the methods work. And, they do!
May Crack the Code be a resource for you as you are making your mark in the world. By the way, the lessons in this course are applicable in your personal life as well. It's worth every penny and time!
Rachael Tiow
The corporate world has a special language and code. Without the code, it is a frustrating experience. This course has helped me to better understand critical distinctions such as the difference between a job and a career path. Recent achievements include becoming a lead contributor to the division's employee engagement committee and reaching out to executives to advice. These moves have singled me out to managers and directors as someone who cares. I expect to continue advancing in my career.
Bruce Harpham, large Canadian bank
The Crack the Code for Promotion course has taught me how to have the right attitude at work no matter what the situation is. It helped me take control of my own career and now I truly enjoying my work. My entire learning period is made up of 'Oh no's' (when I realized the mistakes I am currently doing) and 'Aha's!'(when I found out what I should do about those mistakes) then really commit myself to change or improve as recommended. And finally, I was able to get that increase I've been waiting for!
What I also love about the course is that I am able to download them both in MP3 and PDF formats so I could access them even anytime without internet connection using whatever device I am using! Thank you Farnoosh for creating such a wonderful course and for sharing your knowledge to the world!
Chi Castro
The Fast Track Promotion material really helped me operationalize a plan to improve my relationship with my boss. Seeing time-sensitive, ad hoc requests as opportunities was key as was making the bosses priorities my priorities. Another lesson was to closely monitor my public communications and private self-talk to minimize the negative and this empowered me more than I thought it would.
As if the positive outlook and stress reduction were not enough, I was promoted with a raise and a biggest bonus of my career (to date) a year ahead of schedule!
Clint Craun, Project Manager in Pharmaceuticals in Nashville TN
Farnoosh's thoroughness in research, her vast corporate experience and her ability to understand what it takes to succeed are an inspiration. I am amazed by the depth of understanding into the promotion process she gathered and the diversity of managers and employees she worked with to create this program.
She has not only helped me take successful steps in my own career, but has additionally helped me understand which roads are best to take to achieve that success. Farnoosh is committed to offering a system of advice and steps that truly works for anyone looking to move up in their careers, and I would recommend Crack the Code and her coaching services highly.
Jessika Lynch, Regional Marketing Director in Europe's Travel Industry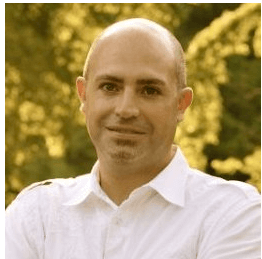 Farnoosh has cracked the code of corporate life and given a solution to the obstacles I've fought against for over a decade! It is easy to believe that time and effort should equal rockstar status and pay. Not true.
Thanks to this program, I was able to start turning my career – and my life - around. I went from receiving years of 'meets expectations' reviews to an 'exceeds' rating with a nice bonus.
Now I have created a dream position and assembled a dream team across multiple business lines and I command the attention of multiple Vice Presidents in my company now.
This program is ideal for aspiring career climbers and people managers. Farnoosh has expertly picked the brains of managers, directors, career professionals, human resources, VPs, CFOs, and CEOs on their best career advice. The price for the program is worth it just for that.
Make the investment. You will easily double your money just after your first bonus and promotion of many.
Pete Ferguson, Senior Manager at the world's largest online marketplace
Farnoosh's modules came to me at precisely the right time. I had so innocently assumed that the next step in my career would be to get the 'dream' job and make my bank account happy. So I did that. However, a year and a half into the dream, we had a mass lay-off. The unexpected result was: I was happy. YES HAPPY.
I spoke with Farnoosh just days after in preparation for an interview on corporate life, and what came out of that conversation clearly revealed that I was ready for a new direction in my career.
What Crack the Code helped me to realize is that I can use my talent on my terms, making decisions that fit with my moral backbone. This power is what will elevate me and fast-track my career to the next level.
Farnoosh had the spirit and honesty to cut through crackpot psychology and tell me words I needed to hear as well as invaluable advice. I recommend Farnoosh if you're looking to make immense career changes.
Kim Nightingale, Owner at Nightingale's Notes
I got a 'Well done' note from my manager the other day. Even though we are only about 70 employees, it made me feel proud and know that I'm on the right track in moving my career forward.
What is happening with my career and the opportunities I'm getting at the moment, is a direct result of following Crack the Code to getting Promoted system. The penny dropped for me very early on in the course - Module 1 Section 3 - What to take and what to leave behind on your way to the top. But that big sledgehammer moment was when listening to Module 2 Section 1 - The non-negotiable mindset. Yes, have a good attitude - all the time! This was what broke that negative hold I had on me.
This course is excellent to show you how to get promoted at work quickly. If you don't benefit from this, then you're not interested in having a career but rather prefers just a job or is not willing to learn and would rather remain in a pool of self pity. I'm glad I'm not that person anymore.
Kobus Ayres, ICT Specialist at Fugro Airborne Surveys - South Africa
Crack the Code to Get Promoted is a great program for professionals because it provides practical tips and tools to help you reach your desired career goals. This program gives real insight from the perspectives of managers, supervisors, and human resources professionals who will not, and sometimes cannot, tell you exactly why what you are doing isn't working. This is a tremendous resource to help you build a better, smarter career path!
Ursula Hairston, Assistant Vice Provost for Equal Opportunity, NC State University and Former Human Resources Director, State Government Agency
I'm surprised by how much I didn't know about how getting promoted really works. Crack the Code has opened my eyes about so much that I'm doing wrong and it's helping understand exactly what to do to turn things around.
This training is amazing. I've never heard anything like it. Already, applying the strategies I've learned has dramatically improved my chances for reaching my career goals.
Gino D'Arco, Area Manager at Performance Food Group
Crack the Code to Get Promoted is a one-of-a-kind course, that is affordable, digestible and full of big ahas and little gems. You aren't told to work harder, it's about being more savvy and strategic in all your relationships - from your colleagues to bosses and upper management.
For me, this course really helped me hone and pinpoint what I was doing right and what I was doing wrong. I was pleased to see that there were a lot of things that were working in my favour such as my good work ethic, initiative, reliability, flexibility and vision, but I hadn't mastered, was the art of being the boss's go-to-woman, and I'd hate to admit it I came to work with a slight attitude problem. Because of previous poor workplace relationships, I was also coming into workplace relationships jaded and suspicious and while I had a lot going for me, my energy wasn't right, and the bosses felt it. The minute I saw how this was playing out, I was able to take stock, use the insights from Farnoosh and really manage how people perceived me much better than before.
I loved that Farnoosh and I seem to have a similar personality type - ambitious, forthright and action focussed, so I learnt so much from her personal stories and hiccups, which just reinforced what I needed to work on to get to where I wanted to be. Since purchasing Farnoosh's course, I've earned more than I ever have before, despite needing to move interstate for a partner, and despite changing industries and I'm more confident in my ability to work with others.
I would recommend this course to anyone who is baffled by why they aren't progressing in their career, or why others at work get pay raises or better opportunities and not them and if you are willing to be real, do the mindset work and try a new way of working with others, you will get great results.
Pamela Johnson, Senior Program Advisor, Melbourne, Australia
Note: The names are changed to respect the privacy of all individuals. The stories are factual and based on real life results.